6-8 weeks before the big day
Make the booking
Select a date and time
Create a guest list
Give us a call at Kid Fit Parties to check availability and book your entertainment. We'll send you a booking form. Once this is returned and the deposit is paid it's all systems go.
Select a suitable venue with plenty of space and book it as soon as possible. They fill up fast. A lot of venues have pictures online, but it's always a good idea to visit in advance where possible to make sure there's plenty of room for the children to run around.
Things to check with the venue include:
Catering facilities – how well equipped is the kitchen, if there is one on site?

Can you have access before to set up or will this be included in the hire time

Is there allocated parking for your group? Is the parking free? Is there a drop-off zone for guests and parents?

What is the cancellation policy?
---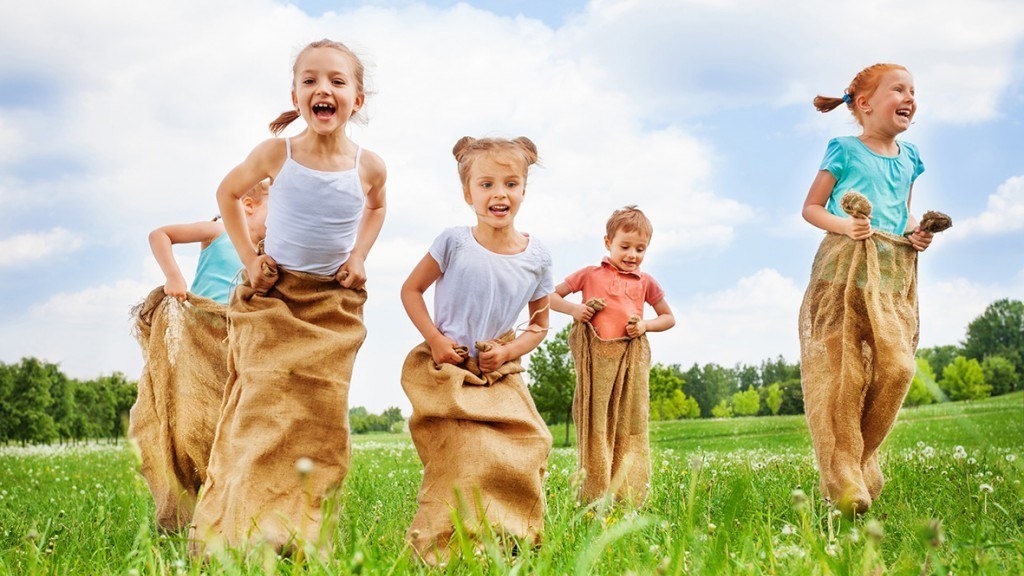 Catering
If you're ordering a cake, ask suppliers for themes, pictures and samples.
If you're enlisting the help of outside caterers book them now. The timing of your party will affect the type and quantity of food you need to buy.
Decide if you will also be providing any food for the adults.
Kid Fit Parties can also provide your catering so if you're using us or catering yourself, you have a couple of weeks before you need to think about this.
4 weeks before
Invitations
Print off your Kid Fit Parties invitations and send them to your guests.
Specify the date you need a response by so that you can manage numbers.
You may wish to request any special dietary requirements or allergies if you are providing party food.
Keep a list of all those who have replied including phone numbers.
2-3 weeks before
Decorations
If you're ordering decorations, balloons, paper plates etc online, now's the time to purchase to ensure they arrive on time.
Plan and order any party favours or goody bags.
Plan your menu for the party food. Don't make it too complicated.
Helpers
Enlist the help of friends and family and allocate any tasks you may have for them on the day. This may include help with the food, decorations, taking photographs, making sure the doors are monitored, greeting guests, taking coats etc.
1 week before
Chase up anyone yet to RSVP.
Purchase any non-perishable foods.
Confirm with venue and suppliers.
1-2 days before
Ensure you've purchased all the party food.
Take delivery of the cake if you've ordered one or roll your sleeves up and get baking! Don't forget the candles and something to light them with.
Fill your party bags.
Ensure your camera is fully charged.
On the big day!
Make sure your helpers all know their responsibilities.
Prepare any perishable foods.
At the venue
Decorate the room and arrange the furniture.
Check for any obvious hazards for a room full of excited children and make safe.
Prepare the kitchen area.
Set up a table for gifts.
Check the location of toilets, first aid kit and emergency exits.
Ensure you know where all the 'escape routes' are and have an adult covering the doors.
Specific advice and tips for a KID FIT PARTY
A Kid Fit Party requires plenty of space so tables should be set up at one end of the room to give the children as much room as possible to run around.

If parents are staying it's also really helpful if they congregate in a different room – this is less distraction for the children and also helps with the noise level so that the children can hear instruction from your Kid Fit team.

Music is great to have at the beginning of the party when your guests are arriving and at the end when the children are eating. We may use the music for a couple of games but in general we request that the music is turned off for the main activities to save our vocal chords.

Because the children are running around and having a fun and active party it's good to have short drink breaks. A jug of juice and plastic cups on hand is great to have.

The best structure for the party is to have food after the Kid Fit entertainment has finished, rather than in the middle. Again, this helps with the children's concentration, but also running, jumping and full tummies aren't always a great combination unless there is a mop and bucket to hand!
THE most important thing…..HAVE A GREAT TIME!!